sobekan tiket bioskop
tertanggal
29 Mei 2010
adalah
The Losers
. engga ada motivasi khusus untuk nonton film ini selain untuk membunuh waktu di malam minggu. tampaknya film ini adalah satu-satunya film yang tersedia di bioskop yang cukup menarik, selain Prince of Persia. dari tampak poster yang kurang begitu menjanjikan, gue pun masuk bioskop tanpa membawa ekspektasi apapun.
diangkat dari sebuah komik berjudul sama, bercerita tentang keempat tentara yang dikhianati dan dicoba untuk dibunuh oleh atasannya sendiri, Max. sayang usaha pembunuhan itu gagal dan membuat keempat tentara ini ingin membalas dendam kepada Max dan mereka dibantu oleh seorang wanita cantik yang memiliki tujuan yang sama.
yang gue baru tahu ketika menontonnya ternyata film ini adalah hasil adaptasi dari sebuah komik berjudul sama. maka dari itu, dari opening credit sampai ending credit dibuat layaknya komik, dan gue cukup suka. tidak hanya itu, ternyata para karakter yang muncul dalam film ini, si keempat jagoan kita dan tentunya penjahat nomor satu dalam film ini dibuat komikal.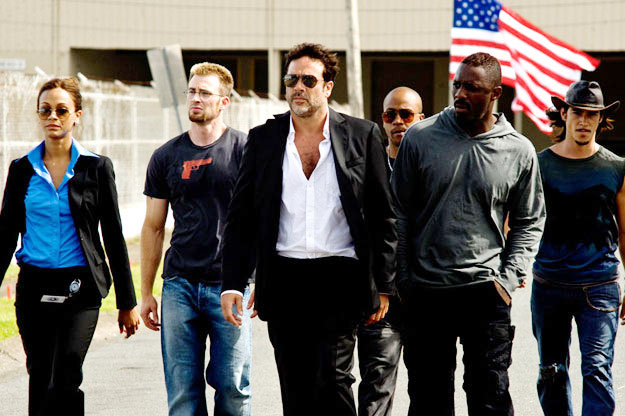 jalan cerita yang sangat biasa menurut gue; balas dendam dengan si tokoh jahat yang harus melewati rintangan demi rintangan. bukan film perang namanya kalau tidak ada adegan tembak-tembakkan, tentunya khas Hollywood dimana lima orang bersenjata bisa melumpuhkan puluhan orang yang sama bersenjatanya. apalagi dibumbui oleh si penembak jitu yang memang, jitu dalam menembak. rasanya si penembak jitu ini adalah man of the movie.

well, sebuah film keren-kerenan, yang memang, keren. style para karakternya keren, senjata dan teknologi yang keren, adegan sniper yang keren, tapi ya rasanya hanya itu saja keunggulan film ini. film ini bisa ditonton untuk yang haus akan adegan tembak-tembakan. nonton di DVD juga ga masalah, rasanya.

rating?


6,5

of 10